The following concurrent events will be held in INTERNATIONAL ROBOT EXHIBITION 2022. Please contact the secretariat or each industry association for how to apply.
Entering into the space business industry of private-sector companies has been increasing remarkably. Not only manufacturing and launching of rockets and artificial satellites, there are possibilities of creating new business opportunities in this field. This exhibition covers the entire space business industry including robots, related various products and services specialized in the space development business.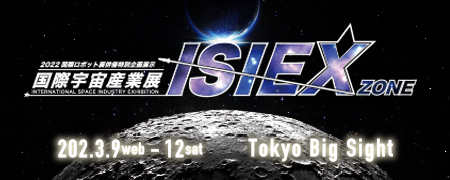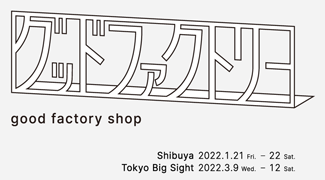 Organizer THE NIKKAN KOGYO SHIMBUN  Sponsors AMADA / CITIZEN MACHINERY / Sodick / Japan Machine Tool Builders' Association / ROKU-ROKU SANGYO
This exhibition aims to share the fun of Japanese Monozukuri (handcraft /manufacturing), craftsmanship, and its value with a wide range of people, especially young people. We hope visitors can find surprises and interests in the exhibited products and pass what they learn and feel on to the next generation.
"Good Factory Shop" introduces "good" products filled with Japanese craftmanship, wisdom, sense and gimmicks made in a Japanese factory. It will be held at Tokyo Big Sight West Hall.
詳細 ⇒ https://newswitch.jp/feature/detail/87
*Only available in Japanese

Organizer THE NIKKAN KOGYO SHIMBUN Date Mar. 12 (Sat.) Venue West 3, 4 Halls
This exhibition popped up from "INTERNATIONAL ROBOT EXHIBION 2017" will be held for the 3rd time. With the theme of "Past and Future", workshops that can be enjoyed by a wide range of age groups will be carried out. In these workshops, visitors are able to do a craft, experience a robot, think about the future robots from the history of INTERNATIONAL ROBOT EXHIBITION.